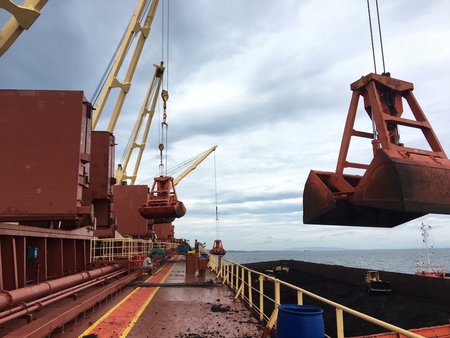 Our Company
Alesta International Limited is a privately owned international ship chartering company was founded in 2011. Alesta International Limited provide his clients many years of experience and the benefits of well established relationships with reliable ship owners/charterers in worldwide area in general/breakbulk/dry bulk carriers as well as coaster/general size ,handy size to panamax size vessels. Alesta International Ltd is one of the leading chartering companies in shipping industry with its extensive knowledge and experience of freight markets, maritime law and regulations, ports, seas, vessels and multicultural human relations enabling rapidly designed personalized transport solutions to offer completely integrated dry bulk handling procedures. The corporate culture of the company which depends on relationship and business minded thinking and behaving enables long lasting and strong relations with world renown ship owners, ship managers, reputable world wide multi-national ship brokers, charterers and other counterparts.The company guarantees principled and first-class services by highly experienced brokers while acting as brokers for world wide charterers & owners especially for iron , steel ,cement,raw materials , minerals and other bulk&general cargoes.
Chartering activities of Alesta International are spot period and contracts of affreightment for charters, operators and owners, handling both competitive and direct/exclusive business. Alesta International works hard and smartly to meet the needs of his valuable clients to ensure that all shipments are handled reliably, effectively and professionally.
Our

Vision
Over the years, Alesta International has diversified its activities to include commodity trading and a growing portfolio in World wide trading services. Today, our focus remains true to our roots and we continue to build and retaining long-term trusted partnerships with customers of all size and scale.

Our

Mission

The company's mission is to deliver on time, every time, all cargoes carried on its managed vessels in the safest possible manner and protecting the marine environment .